ABOUT US:
Company Information:
Company Name: Farzin Rock Stone Co.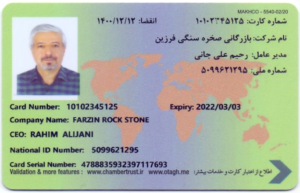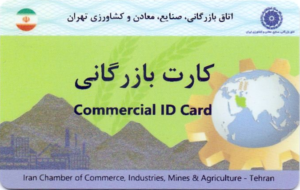 Trade name: FRS Co.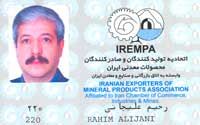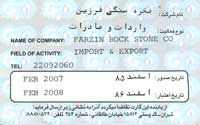 Division: Export petrochemicals & oil products
Established: 1999 by R-Alijani
Ownership: Private
Total number of employees: 21
Registered License: 10102345125 at Ministry of Commerce & industry
F.R.S Head Office
Address: Unit E ., Second floor., No.55,. Allameh tower.,
North Allameh St., Saadat-Abad Ave , Tehran, Iran .
Post code: 1997855419
Tel: +9821 – 222063227, 22092057, 22092060, 22099131
Fax: +9821 – 22067030
E-Mail: info@iranpetrochemical.net
Web: www.iranpetrochemical.net
Iran Bank information:
Export Development bank of Iran; Central Br; Code 1301
Swift Code: Edbiirthcen
In favor of: Farzin Rock Stone Trade Co
A/C or ID No: 010374136
Beneficiary: Farzin Rock Stone Trade Co.
Dubai Office
Fardin  L.L.C
P.O.BOX: 72511 Dubai, U.A.E
Telephone: 009716-5260667
E-Mail: info@iranpetrochemical.net
Australian branch: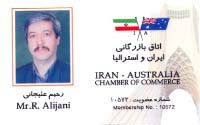 Company name: Green Idea PTY.LTD.
Address: 15 Rosella st. PAYNEHAM SA 5070
Manager: Kourosh Tabandeh Tehrani
Contact: +61424571083
ABN:48 618 444 787