Description
General information about diamino toluene
Diamino toluene is a crystalline solid and synthetic powder that is usually found in colorless pink. But the color range of this product varies from colorless to brown.  This product is soluble in water, ethanol, ether, and benzene, and for this reason, it is used in various industries and fields. In general, diamino toluene is used as a raw material in the manufacture of many products, for example, polyurethane, due to its amazing properties. But in addition, this product can be used to produce colors, leather, fur, etc. This substance reacts to a great extent against heat and emits toxic gasses. In general, this product is a very widely used substance that should not be in direct contact with the skin or the respiratory system of the human body. Various factors should be considered when using this chemical. In this article, we are going to talk to you completely about diamino toluene and the features of this product, so stay with us for more information.
Usage of diamino toluene
Diamino toluene is used in various fields. For example, in construction, this product has wide uses for the production of polyurethane. As you all know, polyurethane is known as a very strong and effective insulator that can have a great effect in saving costs as well as strengthening buildings. In addition, diamino toluene can be used in the textile industry to make manufactured products more resistant. This product is also used in the dyeing industry to produce different types of paints, poly-seals, resins, etc. Overall, this product is very useful.
| | |
| --- | --- |
| construction | production of polyurethane |
| textile industry | to make manufactured products more resistant |
| other fields | to produce different types of paints, poly-seals, resins, etc. |
Technical data sheet & chemical Formula
The chemical formula of diamino toluene is C7H10N2. This product has a very low resistance to moisture and heat, and for this reason, it must be stored in special conditions. Due to its crystalline nature, humidity can easily affect the quality of this product and affect its characteristics. Let's talk more about this product's chemical properties to fully understand what unique properties diamino toluene has and under what conditions it should be kept.
| | |
| --- | --- |
| C7H10N2 | chemical formula |
| white to brown powder | Form and physical state |
| 97-99 ºC | Melting point |
| 283-285 ºC | Boiling point |
| 1.521 g/cm3 | Density |
| 149 ºC | Flash point |
| 50 g/l (25ºC) | Solubility in water |
How is packing of diamino toluene?
Because diamino toluene must be protected against environmental factors such as humidity and heat, it must enter the market in special packages. Currently, many factories use various plastic bags or barrels to package this product. Diamino toluene is powder, therefore environmental factors can easily affect it. For this reason, manufacturers try to prevent moisture from passing through the packaging by using plastic packaging. However, if you are going to use this product, go for suitable and sealed packages so that you can use quality products to achieve your goals.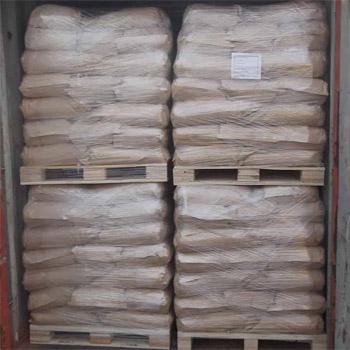 Safety & warning & transportation
We told you earlier that diamino toluene is a type of chemical that can affect human health. For this reason, the workers who are going to work with this chemical must take the necessary actions according to safety factors. In general, the composition of this substance can be absorbed by the body by inhalation or through the skin and affect people's health. For this reason, it is better to use gloves and special masks when working with them.  Entering this chemical into the body can cause many problems such as nausea, vomiting, convulsions, weakness, dizziness, and even in more severe cases, cancer. Pay attention to the safety factors when working with this product to avoid its harmful effects and possible injuries. To store and transport this product, it is better to choose a place that is away from humidity and high temperature and also make sure that there is no pollution in it.