Description
General information about Bitumen
Bitumen is a black and solid substance that is used in various fields, and with a little heating, this product can be turned into a liquid. This product is usually sold in a molded form. This product is one of the derivatives of oil and is usually produced in oil refineries. Bitumen is known as a dense hydrocarbon that is very viscous and is produced in both natural and refined forms. The natural type of this product is found under hills and oil lakes, and its refined type is the result of crude oil sedimentation. This product is produced from hydrocarbons with very high molecular weight, including oil, resin, and asphaltene. In the rest of this article, we are going to tell you completely about the unique features of this product, so stay tuned for more information.
Usage of Bitumen
Bitumen is one of the chemical products that have many uses in various industries. In road construction, this product can be used to construct roads and strengthen asphalt. This product has been used in almost all constructed roads. In the construction industry, this product is used as a waterproofing agent in commercial and residential buildings. In addition, this chemical substance is an electrical insulator, and due to this feature, it has wide uses. In addition to the mentioned cases, this oil product is widely used in different industries. In general, this product is very practical and due to its unique features, it is known as one of the best options in various fields. The affordable price of this product is one of the other things that has widened the field of using Bitumen.
| | |
| --- | --- |
| road construction | used to construct roads and strengthen asphalt |
| construction industry | used as a waterproofing agent in commercial and residential buildings |
Usage of Bitumen
Technical data sheet & chemical Formula
This chemical substance does not have a specific formula. But it is composed of about 80% carbon, 20% hydrogen, 2% oxygen, 0-6% sulfur, and some nitrogen. These percentages can vary according to the type of product produced. This chemical is known as a complex mixture of heavy hydrocarbons that are usually marketed in various forms. According to the research conducted in some grades of Bitumen, traces of metals such as iron, nickel, calcium, manganese, cream, etc. can be found in this product. The two main features of water impermeability and adhesion have made this product known as one of the most widely used products in various industries. This product is black to brown and is found and used in solid and liquid forms. At room temperature, this chemical material solidifies quickly, but by increasing the temperature, this product can easily be turned into a liquid state as soon as possible.
| | |
| --- | --- |
| chemical Formula | Mixture of Hydrocarbons |
| Physical State | Liquid, Solid |
| Boiling Point in ° C | < 243°C |
| Appearance(Color) | Dark brown to black |
| Solubility in water at 30 ° C | Insoluble In Water |
| Odor | Strong tarry |
How is packing of Bitumen?
Bitumen is usually poured into multi-liter barrels after heating and becoming liquid. After cooling, it becomes solid, but it is sold in the same barrels, and you can buy different packaging. To use these products, you have to heat the contents so that you can continue to use the desired product. Go to the most reliable sellers to get this product.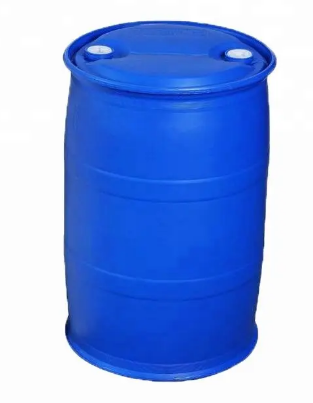 How is packing of Bitumen?
Safety & warning & transportation
This is a very useful chemical that has unique properties. This product must be used under certain conditions. For this reason, the people who are going to work with this product should be experts and use safety covers. The conditions of storage and maintenance of Bitumen are not difficult and special. The only thing you should pay attention to is that the storage location of this chemical must be away from fire-causing factors and various types of pollution. In this situation, you can use the product prepared in your desired field without any worries.