Description
DEA
General Information
As an organic compound synthesized from ethylene oxide and ammonia, DEA has been produced in large quantities since the early 1930s. Depending on the temperature, it is either a clear, hygroscopic liquid or a white crystalline solid with a slight ammonia smell. The compound can be used for any commercial purposes, but primarily as an intermediate wetting agent in cosmetics and health and beauty aids such as shampoo, lotions, and creams, because it creates a thick lather or creamy consistency when mixed with water or spread onto the skin surface. Besides textiles, pharmaceuticals, and herbicides, diethanolamine is used to remove dangerous hydrogen sulfide gas byproducts in the petroleum and natural gas industries.
Usage of DEA
DEA can be found in a wide variety of products. Cosmetics, detergents, cleaning agents, and it may also be found in numerous agricultural products, automotive care products, water treatment products, plastics, and rubber products, among others, in addition to those mentioned above. Additionally, it is used in a variety of industrial and pharmaceutical applications. The reasons for adding this versatile chemical to a wide variety of products vary depending on the product. As previously mentioned, diethanolamine reduces surface tension. It increases the spreadability of liquids, which is why shampoos and cosmetics are smooth and shiny because diethanolamine reduces surface tension. It also neutralizes the acids in many cosmetics and cleaning products to make them more hospitable. It increases the dispersibility of agricultural chemicals because of their emulsifying properties.
Applications
Cosmetics

Detergents

Cleaning agents

Automotive products

Agricultural products
DEA
Technical data sheet & Chemical Formula
The chemical formula of DEA is C4H11NO2. Its CAS number is 111-42-2. It is is a colorless liquid organic compound that solidifies at room temperature. It is an oily, colorless liquid or white crystal with a faint rotten fish or ammonia odor. It is highly soluble in water, ethanol, and ethyl ether but not benzene. The production of Diethanolamine compound is exclusively carried out by the reaction of ethylene oxide with ammonia in the industrial sector.
Form: Clear liquid

Color: colorless

Odor: ammoniacal

Odor Threshold: No data available

pH: 11.5

Melting point/range: 27 °C

Boiling point/boiling range: 270 °C

Flashpoint: 100 – 199 °C

Ignition temperature : > 150 °C

Evaporation rate: No data available

Flammability (solid, gas): Not applicable

Flammability (liquids): Not a flammability hazard

Lower explosion limit: 1.7 %(V)

Upper explosion limit: 10.1 %(V)

Vapor pressure: 0.00009 hPa

Relative density: 1.1

Water solubility: completely miscible

Solubility in other solvents: Soluble in acetone and ethanol.
Packing of DEA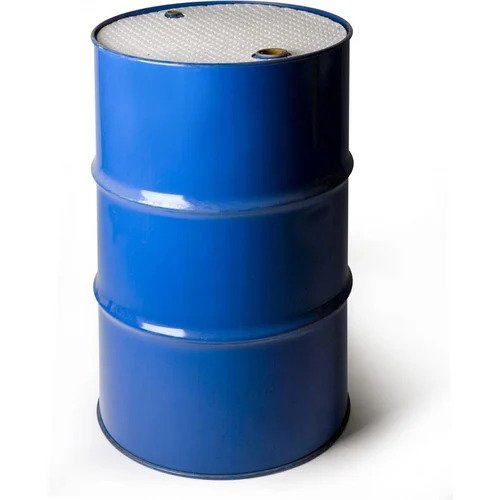 Packing
DEA is packed in 100 to 1000 liters drums and must be stored according to the safety data sheet provided by the manufacturer.
Safety & warning & transportation of DEA
You should not eat or drink any products containing DEA since it is toxic and harmful if swallowed. If you accidentally get diethanolamine in your eyes, make sure to wash them out immediately with water. Diethanolamine can also cause serious eye damage, so keep it away from your eyes at all times. Whenever we use diethanolamine products, we must ensure they are used only for their intended purpose. Even so, we should be aware of the health risks. According to the EPA, acute inhalation exposure to diethanolamine can cause nose and throat irritation in humans. Avoid inhaling the fumes from cleaning products that contain it in the short term. Finding a diethanolamine-free alternative might be a good idea if you're using skin-based cosmetics containing diethanolamine and experiencing skin problems. According to the EPA, Diethanolamine's long-term effects on humans are unknown, but this may be due to insufficient research. While transporting it, wear appropriate personal protective equipment, including respiratory protection.