Our Productions
CONTACT
Address:Unit#E,2nd Floor No.55,Allameh Tower, North Allameh St, East Sarv St.kaj Square,Saadat-Abad Ave,Tehran, Iran.
Calling Time:
Saturday to Wednesday from 9 Am to 5 Pm & Thursday 9 Am to 1 Pm- Iranian local time is + 3.5 Hrs (GMT).
Tel:
+9821 - 22063227
+9821 - 22092057
+9821 - 22099131
Email:
HDPE Film – What do you know about HDPE Film?
Description
General information about HDPE Film
high-density polyethylene is produced with a very high molecular weight, which is known as one of the subsets of thermoplastic polyethylene. In general, polyethylene is a chemical substance that is used in various industries all over the world. In this context, we are going to talk about a special type of this product, high-density polyethylene film or HDPE Film. If you are also curious to learn more about this type of polyethylene, we suggest you follow us to the end of this content. High-density Polyethylene film is known as plastic rolls that are designed and produced under certain conditions. These rolls are made at a very high temperature to make them last longer.
HDPE Films usually enter the market in two forms, transparent and opaque. These products are used as an external coating and can prevent damage to various products to a great extent. Each of these products is designed and produced with unique layouts and features to be suitable for a specific use.
Usage of HDPE Film
We told you earlier that HDPE Film is known as one of the most popular and widely used products in various industries. This product is used to separate space, as a cover for different tools and equipment, packaging, producing all kinds of plastic bags with different thicknesses and sizes, making labels, building construction, landscaping, etc. High-density polyethylene film can last for at least 10 years in the harshest environments and weather conditions. This shows the amazing strength and durability of this product. This product can easily maintain its strength and durability against rain, snow, sun, and heat, as well as a heavyweight. In addition, this product does not change color over time and maintains its beauty. For this reason, it is a very suitable and practical option for making greenhouse covers.
| | |
| --- | --- |
| Packing industries | as a cover for different tools and equipment |
| Greenhouse | greenhouse covers |
| Consumer industries | producing all kinds of plastic bags with different thicknesses and sizes, making labels, building construction, landscaping, etc. |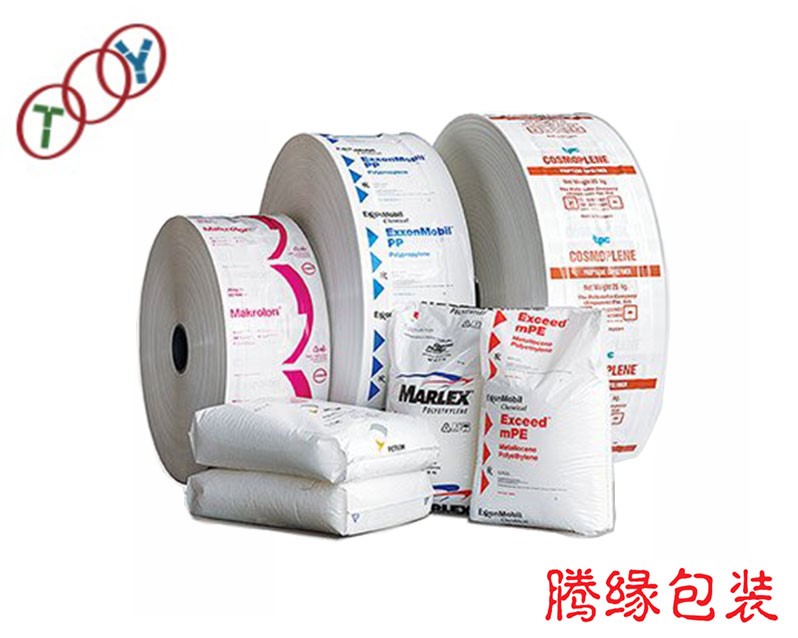 Technical data sheet & chemical Formula 
The chemical formula of HDPE Film is C2H4. This chemical formula has made high-density polyethylene film become one of the highest quality and best chemically produced products. These products have a very beautiful appearance and suitable resistance; They are used in various fields at very affordable costs. In addition to these cases, the very small weight of these products as well as the lack of moisture absorption have made these products, in addition to being easy to use, a suitable option for maintaining many products. You can order and use these products in different layouts and thicknesses according to your needs. In addition, big-density polyethylene film can be designed and produced in single layers or multiple layers. In addition to this, HDPE Film has excellent dyeability and you can color it according to your taste. High-density polyethylene film has good flexibility and is very resistant to punctures. You don't need to worry about anything by using this product.
| | |
| --- | --- |
| C2H4 | chemical formula |
| Solid | Form |
| Translucent to White | Color |
| 120-150°C | Melting point/Melting range |
| Not Applicable | Boiling Point (o C) |
| > 300°C | Decomposition temperature |
| Not Applicable | pH (Value) |
| Insoluble | Solubility in / Miscibility with Water |
How is packing of HDPE Film?
Different types of HDPE Films can be designed and produced in various packages according to the customer's taste. We told you earlier that these products are known as thin nylon sheets, which usually come in a special package. You can order these products from a width of 10 cm to a width of 10 meters. Considering that high-density polyethylene film is very durable, there is no need to pay attention to special points for packing and transporting these products. These products are wrapped in thin layers around an axis and reach the customers in a cylindrical form. You can easily use your desired product by installing these cylinders on special devices.
How is packing of HDPE Film?
Safety & warning & transportation
In general, HDPE Film is relatively safe and has no special harm to humans. This material has a very high resistance, which makes its transportation very easy.  The only important point that should be noted is that special attention should be paid to safety points when making these chemicals.  However, HDPE Film is a chemical substance. But there are no special points for packing, storing, and moving this product. Because this material is a very resistant material and nothing can have a destructive effect on it.