Description
LDPE GP-FILM
General Information on LDPE GP-FILM
LDPE GP-FILM is a film made from LDPE using the high-pressure tubular technique or general-purpose Low-Density Polyethylene. Good surface slip and simple openability between the film's two layers are the results of a blend of the polymer with the necessary additives during production.
Usage of LDPE GP-FILM
The LDPE GP-FILM has some of the same properties as HDPE film. Nonetheless, the lack of density gives it a rigid feel than its more dense counterpart. There is a wide range of colors and textures available for LDPE films. The product is also available in high-gloss and clear coating options. LDPE film is distinguished from other materials by its excellent optical clarity, chemical stability, and moisture-blocking abilities. Being so simple to work with, it is an ideal material for many applications. Furthermore, LDPE film can be heat-sealed, making it a robust and durable barrier suitable for many uses. And yet, it's also very adaptable. LDPE film is widely used for packaging in the beverage and food industries. This material is ideal for uses where pliability rather than stiffness is a priority.
LDPE film's characteristics make it suitable for various packaging materials, including shrink wraps, bags, and liners. LDPE film also benefits outside of these industries, including envelopes, shipping bags, mattress packs, construction and agricultural uses, supermarket bags, and trash can liners.
| | |
| --- | --- |
| packaging in the beverage and food industries | shrink wraps, bags, and liners |
| envelopes | For mail services and more |
| Bubble packaging | For delicate products |
| mattress packs | For protecting mattresses while shipping to customers |
| construction and agricultural films | For protecting and more easily transporting materials |
| Trash bags | Due to the tear-resistance and strength properties of LDPE, it's used for trash bags |
LDPE GP-FILM
Technical data sheet & Chemical Formula of LDPE GP-FILM
-(CH2-CH2)n- is the chemical formula of LDPE GP-FILM, and the following is the material safety data sheet:
Property
LDPE
Chemical structure
More branching
Density
Low density

0.91 to 0.94 g/cm3

Flexibility
Low crystallinity (50 to 60%), more flexible
Heat resistance
When subjected to temperatures more than 20°C density will decrease
Melting point
Near 115°C
Chemical resistance
Resistant to nearly all types of alcohols, various acids, and alkalis; very low resistance to oxidizing agents and some hydrocarbons
Strength
strength in cold and dry conditions
Transparency
High
Maximum allowable stress at 20°C
6–17 MPa
Packing of LDPE GP-FILM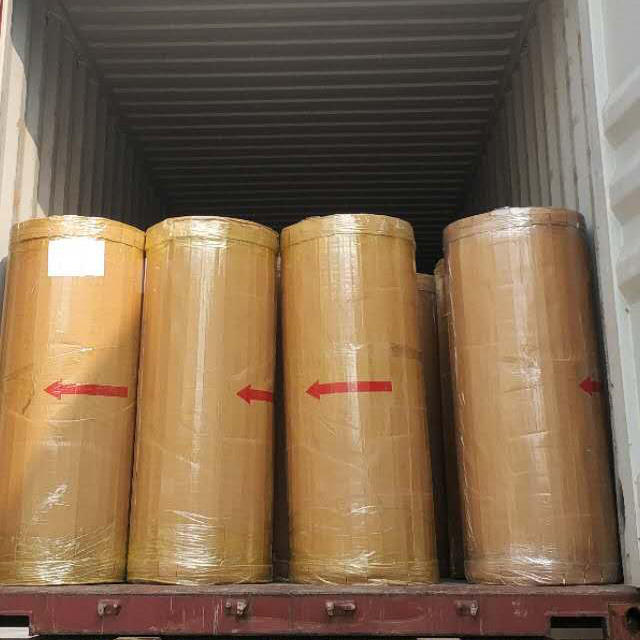 Packed in bags
LDPE GP-FILM is packaged in bags from 1kg to 25kg and above. LDPE film comes in a wide variety of thicknesses, making it ideal for packaging material and as a protective layer for wrapping a product. And depending on the context, thin but effective barriers for food products. These films have exceptional resilience and flexibility, potentially useful in various products and applications. Film shrink wrapping provides additional protection for packaged goods.
Safety & warning & transportation of LDPE GP-FILM
LDPE GP-FILM conforms to the guidelines outlined in the standard IS 10146-1982. In addition, it follows the IS: 10141-1982-mandated affirmative list of ingredients. Bags should be kept out of direct sunlight and better stored in a dry, controlled environment with temperatures below 50 degrees Celsius. Here are some tips to consider:
Possibility of Harm to Health: Very Low
Flammability: Slight
The Danger for Reactivity: Very Low
No adverse effects or low toxicity when ingested. If swallowed, it could potentially lead to suffocation. A large dose could make you sick to your stomach.
Contact with skin may cause abrasions or other mechanical injuries. This threat is minor.
When inhaled, tiny particles can irritate the respiratory tract. There is a risk of respiratory discomfort, headaches, and nausea from the fumes released during processing.
No particular precautions are needed to transport this item because it is not considered a dangerous good