Description
LLDPE Butene
General Information 
First, let's look at LLDPE itself before we go into LLDPE Butene. LLDPE is a thermoplastic polymer primarily utilized in the film industry. Over eighty percent of LLDPE produced worldwide is turned into a film for food and non-food packaging. During the ethylene polymerization process, alpha-olefin co-monomers (butene, hexene, or octene) are added to create LLDPE. This process yields a variety of products with varying densities. As a result of the more linear structure, a vast array of end products can be made that outperform those made from regular low-density polyethylene (LDPE). Octene C8, Hexene C6, and Butene C4 are just a few examples of the many forms of linear low-density polyethylene (LLDPE). Economy-grade LLDPE is LLDPE butene. It's the only LLDPE film resin traded as a product on the London Stock Exchange.
Usage of LLDPE Butene
Foodstuff, frozen food, radiation heat pipes, cosmetics, and pharmaceuticals are some of the many uses for LLDPE Butene's versatile film extrusion, blow molding, rotomolding, and injection molding properties. Standard Polyethylene grades are typically used for a variety of applications, including:
| | |
| --- | --- |
| Applications | Industries |
| Shopping bags | Agricultural |
| Shrink Hoods | Automotive |
| Industrial Films | Construction |
| General packaging | Consumer products |
| Masterbatch carriers | Medicine and Health |
| Lids | Packaging |
| Crates | Industrial applications |
| Films for lamination | Compounding |
| Sealants | |
| Cling-stretch | |
| Packaging for frozen foods | |
| Radiant heating pipes | |
| Tubes for cosmetics | |
LLDPE Butene Film
Technical data sheet & Chemical Formula of LLDPE Butene
Typically produced by copolymerizing ethylene with short-chain alpha-olefins, LLDPE (Linear-Low Density Polyethylene) has a density between 0.915 and 0.925 g/cm3. LLDPE is a considerably linear polymer with massive numbers of short branches (e.g., 1-butene, 1-hexene, and 1-octene). C2H4 (or CH2=CH2) is the chemical formula.
| | |
| --- | --- |
| LDPE Physical Properties: | Value: |
| Tensile Strength: | 0.20 – 0.40 N/mm2 |
| Notched Impact Strength: | no break |
| Expansion Thermal Coefficient: | 100 – 220 x 10-6 |
| Continued Use Temperature Max.: | 65 oC (149 oF) |
| Melting Point: | 110 oC (230 oF) |
| Glass Transition Temperature: | -125 oC (-193 oF) |
| Density: | 0.910 – 0.940 g/cm3 |
Packing of LLDPE Butene
Bags
However, Linear Low-Density Polyethylene (LLDPE) is stored and transported in 25 Kg Bags. At the same time, LLDPE Butene is packaged in rolls ranging in weight from 1 kg to 1 000 kg. Because it comes in various densities, LLDPE Butene is helpful as both a protective layer when wrapping an item and as packaging material. In some instances, it is possible to protect fresh foods with only a minimal barrier. These films have the potential to be used in a wide variety of products and applications due to their resilience and versatility. These provide extra protection for your packaged goods during transit.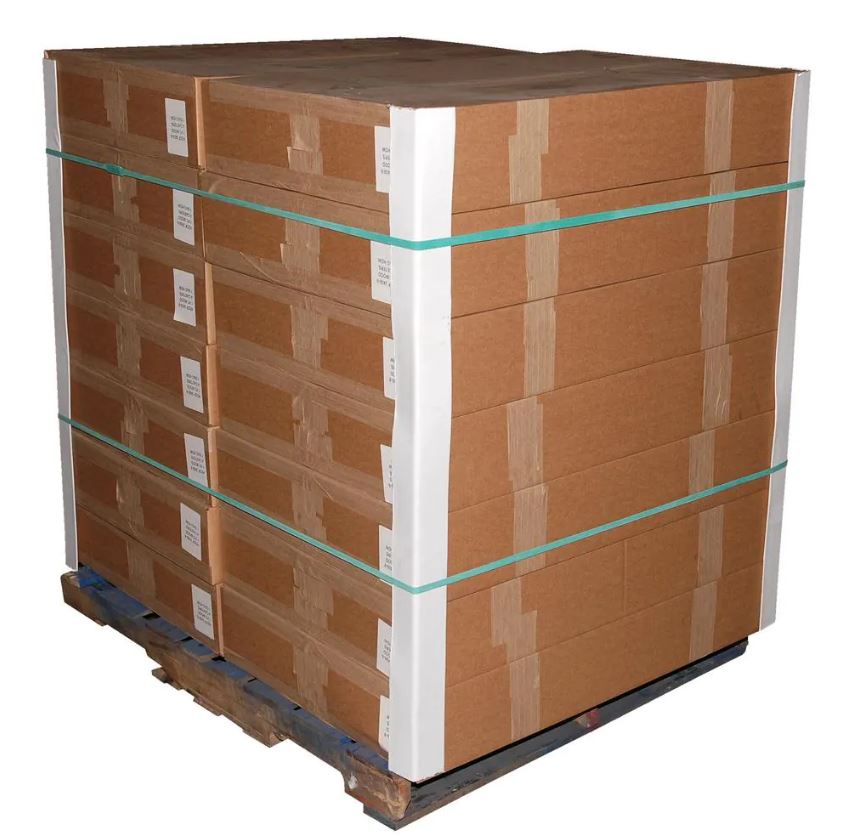 Safety & warning & transportation of LLDPE Butene
Since Linear Low-Density Polyethylene (LLDPE) is not toxic, inhaling it won't hurt you. Avoid exposure to heat and direct sunlight by storing in a cool, dark, and well-ventilated area. Because it is not biodegradable, the product cannot be composted. During the cleanup of a spill, it is essential to wear protective gear, especially a mask that filters out airborne particles. You should be careful if there are any spills. Don't let it out into the environment.
Linear Low-Density Polyethylene (LLDPE) is a substance that poses no danger to humans or animals due to its lack of toxicity.
Ingestion: Toxic levels in the body after ingestion are low.
Inhalation: When breathed in, there is little danger of immediate harm. The dusts, vapors, or fumes released during thermal processing may irritate the respiratory system.
Skin Contact: Regular handling and use do not appear to cause any skin irritation.
Eye Contact: It's particles in the air could irritate the eyes but there will be any permanent damages.
Long Term Exposure is not likely to cause long-term impacts.
LLDPE, or linear low-density polyethylene, is a material that doesn't react with anything and doesn't degrade at room temperature. Unlike organic materials, it does not break down in the atmosphere to produce toxic byproducts. Storage in a cool, dry, well-ventilated area with the original packaging is recommended. There is no special care required for storage or handling. In the presence of heat, they melt and burn.