Description
LDPE Lamination
General Information on LDPE Lamination
Packing and wrapping LDPE Lamination made from polyethylene (PE) used in the food and pharmaceutical industries. Mainly utilized as an inner layer of packaging goods and applied on paper or card sheets to improve and protect the printed matter. Also Known as LDPE laminating film and sealing lamination film, pharmaceutical-grade packing film, and food-grade packaging film. Designed for use in cold or thermal applications, these pouches, sheets, and rolls are produced using co-extrusion technology and have one side prepared for wet and dry lamination. When running on high-speed lines or Form-Fill-Seal (FFS) machines, films retain their sealability and can withstand substantial track force. For cold or hot uses, sheets, rolls, and pouches are suggested.
Usage of LDPE Lamination
There are several applications for LDPE Lamination, including use as an inner and outer layer in laminates to accomplish functions like sealing and surface protection. LDPE lamination is utilized in a range of applications. Its resistance to dampness, strength, and durability make it highly desirable. Because of its adaptability, many different kinds of projects can benefit from laminated PE. It's versatile enough to store and transport everything from food to pills to powder.
| | |
| --- | --- |
| Food Industry | For packing and laminating foods |
| Pharmaceutical Industry | Used as pharmaceutical-grade packing film for drugs and other materials. |
| Powders Industry | For packing and laminating different kinds of powders. |
LDPE Lamination
Technical data sheet & Chemical Formula of LDPE Lamination
The chemical formula of LDPE Lamination is -(CH2-CH2)n, and the material safety data sheet is as follows:
Property
LDPE
Chemical structure
More branching
Density
Low density

0.91 to 0.94 g/cm3

Flexibility
Low crystallinity (50 to 60%), more flexible
Heat resistance
When subjected to temperatures more than 20°C density will decrease
Melting point
Near 115°C
Chemical resistance
Resistant to nearly all types of alcohols, various acids, and alkalis; very low resistance to oxidizing agents and some hydrocarbons
Strength
strength in cold and dry conditions
Transparency
High
Maximum allowable stress at 20°C
6–17 MPa
Packing of LDPE Lamination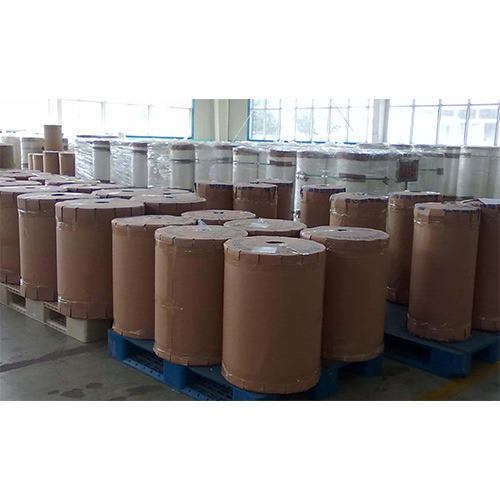 Rolls
LDPE Lamination is packaged in rolls from 1kg to 1000kg. Since LDPE lamination is available in a wide range of thicknesses, it serves well as a protective layer when wrapping a product and as packaging material. In some cases, even minimal barriers can be used to protect perishable food items. Because of their high durability and adaptability, these films might be implemented in various goods and uses. Items packed with these are more secure.
Safety & warning & transportation of LDPE Lamination
The specifications and safety standards for LDPE Lamination are defined by IS 10146-1982. It also follows what is specifically permitted by the authoritative IS 10141-1982 list. Rolls should be kept in a cool, dry place, preferably below 50 degrees Celsius. Be sure to consider the following safety information.
It has no danger at all to humans. It has low to zero toxicity and a low risk of catching fire. It could cause asphyxia if ingested.  Skin can sustain injuries such as abrasions if this comes into contact with it. You should only have a little to moderate amount of worry about this. Tiny particles can irritate the respiratory system if breathed. The fumes produced during manufacturing may cause irritation to the respiratory system, headaches, and nausea. However, transporting the item does not necessitate special measures because it is not a harmful good. Generally, these rolls cannot cause any type of harm in typical situations to individuals. In terms of transportation, the primary thing that should be observed is that they shouldn't get wet by water too much because they will lose their function and cannot be applied for packaging and more.