Description
General information about PP Copolymer
Polypropylenes are a type of petrochemical product that usually reaches consumers in the form of white and transparent granules.  The molecular arrangement of these products is linear and they are usually produced in a saturated form. Types of propylene have different fields of use and are available to consumers in various grades. Two of the largest categories of polypropylene include PP Homopolymer and PP Copolymer. In this context, we intend to talk to you about polypropylene Copolymer and the features of this type of product. If you are also looking for information about this product, we suggest you stay with us. In general, PP Copolymer has higher transparency and its melting point and initial temperature are different depending on the different grades of this product. In addition, this product shows very high resistance to radiation.
Usage of PP Copolymer
PP Copolymer is used in various fields just like other grades of polypropylene. In molding industries, this product can be used to produce car parts and large industrial machines. Due to its unique features, i.e. flexibility and high resistance, this product has wide uses in the field of manufacturing different types of vital parts of large machines. In the textile industry, this product is used to produce fibers. The fibers produced are used to weave carpets, twine, and even clothing. In some cases, the produced fibers can be used for weaving different sacks. In the packaging industry, polypropylene Copolymer is produced in the form of structural foam, which is used for packaging. In general, PP Copolymer is produced in different sub-branches and grades.
| | |
| --- | --- |
| molding industries | used to produce car parts and large industrial machines |
| textile industry | used to weave carpets, twine, and even clothing |
| packaging industry | used for packaging |
Usage of PP Copolymer
Technical data sheet & chemical Formula
PP Copolymer ( chemical formula: (C3H6)n ) consists of the polymerization of two or more different monomers. This grade of polypropylene has a small amount of ethylene. When producing, the larger the number of chains attached to polypropylene, the properties of this grade change. This process makes the flexibility of the final product to be increased and its formability to be improved. Polypropylene Copolymer crystals have amazing transparency, and for this reason, the fields of use of this product are much wider. As we told you before, these products are very resistant to radiation, and this has led to their use in certain situations.
| | |
| --- | --- |
| Chemical formula | (C3H6)n |
| Form | Solid. Granular. |
| Decomposition Temperature (°C) | > 300 (572°F) |
| Melting Point (°C) | 140 – 170 (284 – 338°F) |
| Auto Ignition Temperature (°C) | > 410 (>770°F) |
How is packing of PP Copolymer?
PP Copolymer is also produced in granular form just like other types of polymers.  You can usually get this product in 25 kg packages and use it in your desired field. Of course, for more extensive uses, the manufacturers have also provided larger packages for you. This product has a very affordable price and you can buy a quality raw material with the lowest costs and use it in your desired field. Go to the most reliable manufacturers and service providers to get this product so that you can get the product you need without any problems and use it in the desired field.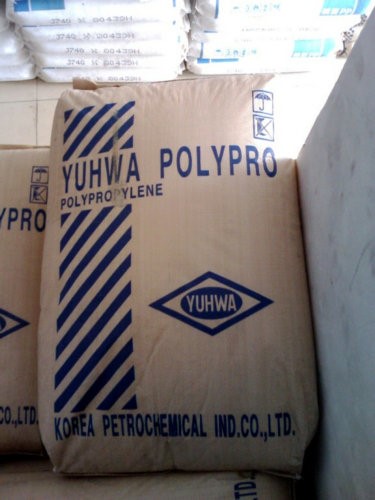 Safety & warning & transportation
PP Copolymer is a product that shows good resistance against environmental and chemical factors. For this reason, you can store and use this product without any special worries. It is better to consider a place free from pollution and various hazards to store this product to avoid any problems. In addition, choose well-sealed containers for transporting the product. This product is indeed resistant to environmental factors, but it is necessary to pay attention to safety points to maintain its quality. It is better to use high-quality covers and masks when using this product industrially to prevent damage to workers' health.