Our Productions
CONTACT
Address:Unit#E,2nd Floor No.55,Allameh Tower, North Allameh St, East Sarv St.kaj Square,Saadat-Abad Ave,Tehran, Iran.
Calling Time:
Saturday to Wednesday from 9 Am to 5 Pm & Thursday 9 Am to 1 Pm- Iranian local time is + 3.5 Hrs (GMT).
Tel:
+9821 - 22063227
+9821 - 22092057
+9821 - 22099131
Email:
LDPE Heavy-duty
Description
LDPE Heavy-duty
General Information 
LDPE Heavy-duty offers several advantageous properties. In addition to its malleability, toughness, and low-temperature corrosion resistance. It's straightforward to work with and resilient to chemicals and pressures. It can be recycled and used multiple times. Fertilizers, pet food, livestock feed, activated carbon, and other heavy materials can be packaged safely and securely in LDPE Heavy-duty bags.
Usage of LDPE Heavy-duty
When it comes to transporting large quantities of bulky items from one location to another, the industrial packaging sector relies on LDPE Heavy-duty bags for long-distance transportation. Designed to carry bulky materials like fertilizers, sand, garden compost, mulch, wood products, potting soil, seedlings, sand, decorative stones, and more, heavy-duty plastic bags are made from thick polyethylene films. These films are much more robust than the ones used in commonplace PE bags like grocery store totes. Film thickness varies with weight in terms of the material used and the load it will carry.
LDPE Heavy-duty
Technical data sheet & Chemical Formula of LDPE Heavy-duty
-(CH2-CH2)n- is the chemical formula of LDPE Heavy-duty, and the following is the material safety data sheet:
Property
LDPE
Chemical structure
More branching
Density
Low density

0.91 to 0.94 g/cm3

Flexibility
Low crystallinity (50 to 60%), more flexible
Heat resistance
When subjected to temperatures more than 20°C density will decrease
Melting point
Near 115°C
Chemical resistance
Resistant to nearly all types of alcohols, various acids, and alkalis; very low resistance to oxidizing agents and some hydrocarbons
Strength
strength in cold and dry conditions
Transparency
High
Maximum allowable stress at 20°C
6–17 MPa
Packing of LDPE Heavy-duty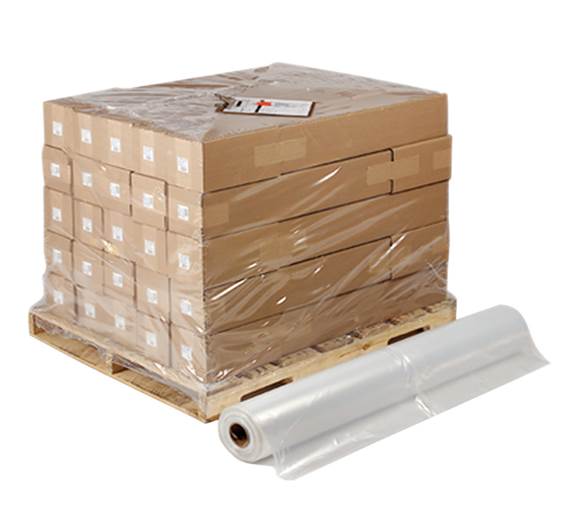 Bags for heavy duty works
LDPE Heavy-duty is packaged in bags of various sizes. If it's in the form of granules, it can also be packaged in 10 to 1000 kg bags and sometimes rolls. Keep in mind that LDPE heavy-duty is the way to go when it comes to food storage. It has no discernible odor, is completely waterproof, has no pores, is structurally sound, and can be easily customized. It can be manufactured fast and is robust enough to endure the subzero temperatures needed to preserve food. With the right chemicals, it can be rendered biodegradable and straightforward to reuse and recycle. For its low price and versatility, LDPE heavy-duty is a material with great value.
Safety & warning & transportation of LDPE Heavy-duty
LDPE Heavy-duty has no risk for humans because it is not made from toxic materials. There are no special precautions for handling this, but there are some factors that you should observe in any LDPE heavy-duty so that they function properly.
Temperature: The transportation of various products will travel through multiple climates, from dry to wet, cold to hot, and so on. Transporting perishable goods has unique challenges, one of which is temperature fluctuation.  So, to avoid problems, you must give the specific transportation path to the manufacturer so that they would be able to produce something suitable for you. The essential feature of LDPE heavy-duty is that it will thicken in low-temperature conditions where the chance of breakage will rise. In contrast, it will become more pliable when subjected to greater temperatures. That's why it's essential to consider this matter.
Moisture: Your product should be moisture-proof. Ask the manufacturer to use the three-layer co-extrusion technology. The products made using this technology are 30% more resistant to moisture than those made using traditional methods.
Anti-Skid Strips: Increase stability by improving surface friction, and reduce transportation space requirements. The anti-skid strip will stabilize LDPE heavy-duty bags while stacking them in warehouses. So be sure to ask the manufacturer while ordering to add this feature. It's not always mandatory, but generally regarding transportation of heavy agricultural materials such as fertilizers can come in handy.