Our Productions
CONTACT
Address:Unit#E,2nd Floor No.55,Allameh Tower, North Allameh St, East Sarv St.kaj Square,Saadat-Abad Ave,Tehran, Iran.
Calling Time:
Saturday to Wednesday from 9 Am to 5 Pm & Thursday 9 Am to 1 Pm- Iranian local time is + 3.5 Hrs (GMT).
Tel:
+9821 - 22063227
+9821 - 22092057
+9821 - 22099131
Email:
LDPE
Description
LDPE
General Information
The plastic material LDPE (low-density polyethylene) has these desirable qualities: it is soft, flexible, and lightweight. In addition to being flexible, tough, and corrosion-resistant even at low temperatures, LDPE is also well-known for these qualities. It can't stand up to high temperatures and isn't strong enough to be used in applications requiring rigidity. Its common application is in prosthetics and orthotics. It is resistant to chemicals and impacts and is simple to work with. Low-density polyethylene as an alternative to standard plastic has become increasingly common. It's very similar and has the bonus of being reusable and recyclable. A stirred autoclave or tubular reactor is used in the production of Ldpe. The basic steps in its production are compressing ethylene gas, polymerizing it with an initiator, and separating the gasses.
Usage of LDPE
Containers, syringes, wash bottles, tubing, plastic bags for computer parts, and other molded laboratory equipment are some of the many common uses for Low-Density Polyethylene (LDPE). Plastic bags are by far the most common use of low-density polyethylene. Pharmaceutical and squeeze bottles, caps, closings, tamper evident, liners, garbage bags, films for food containers (frozen, dry goods, etc.), laminations, etc., all benefit from LDPE's low cost and good flexibility and are used in the packaging industry. Because of its malleability and low water absorption, Low-Density Polyethylene makes water pipes and hoses in the pipes and fittings industry. Housewares, flexible gadgets, agricultural films, wiring and cables (sub-conductor insulators, cable jacketing), and many other consumer goods and industrial applications.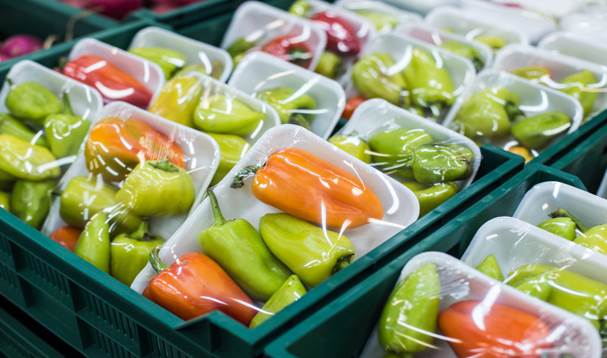 Agricultural films
Technical data sheet & Chemical Formula
-(CH2-CH2)n- is the chemical formula, and the following is the material safety data sheet:
Property

LDPE
Chemical structure
More branching
Density
Low density

0.91 to 0.94 g/cm3

Flexibility
Low crystallinity (50 to 60%), more flexible
Heat resistance
When subjected to temperatures more than 20°C density will decrease
Melting point
Near 115°C
Chemical resistance
Resistant to nearly all types of alcohols, various acids, and alkalis; very low resistance to oxidising agents and some hydrocarbons
Strength
strength in cold and dry conditions
Transparency
High
Maximum allowable stress at 20°C
6–17 MPa
Packing of LDPE
Completely Recyclable
Following manufacture, the LDPE will be bagged and sent to other factories, remelted, and used to manufacture new goods. Remember that low-density polyethylene is a good choice for storing food. It is odorless, nonporous, impermeable to water, structurally sound, and pliable. Producing it is feasible and can withstand the freezing temperatures required for food preservation. It's an excellent material for labeling and advertising because it prints well. The right chemicals can make it biodegradable, not to mention its ease of reuse and recycling. Untreated wood can be kept dry and safe from the elements by covering it with LDPE sheeting. Additives to LDPE make it suitable as an anti-static barrier for electronic components. Low-density polyethylene is valuable because of its low cost and high adaptability.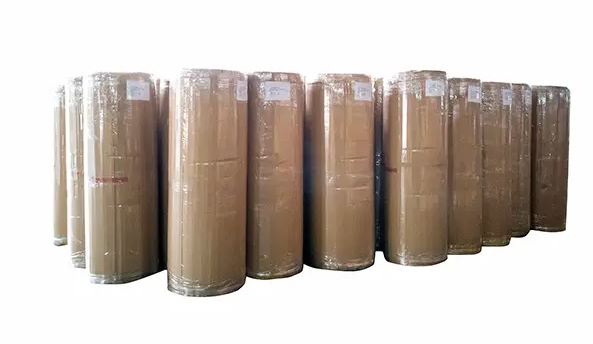 Safety & warning & transportation
Low-Density Polyethylene (LDPE) is a material that poses no danger to humans or animals due to its lack of toxicity.
Inhalation: Acute toxicity is low when inhaled. During thermal processing, dust, vapors, or fumes that irritate the respiratory system may be released.
Skin Contact: There is no evidence that routine handling and use irritates the skin.
Eye Contact: There is no evidence that routine handling and use irritates the skin. When dust gets into your eyes, it can irritate them. Impermanent harm is highly improbable.
Exposure over Time: Chronic Effects Are Unlikely
Store the item in its own packaging in a cool, dry location. There is no special care required for handling or storing this. The production, distribution, shipment, application, and disposal of low-density polyethylene may all be subject to specific rules (LDPE). Local, national, and international guidelines may vary; however, in many cities, no special measures are required for its transportation.